Welcome Students Back with Help

from Booksource!
Resources for Creating Happier, Healthier Readers This School Year
As you welcome students to the 2021-2022 school year, we know you're facing new and unique challenges. From supporting students' mental health and social emotional needs to addressing learning recovery for in-person and remote learners, books and reading are powerful solutions that offer benefits for students and educators alike!

To help you, Booksource has curated resources you can use to welcome in-person and remote learners with a robust selection of high-interest books and plenty of opportunities for reading.

Get instant access to these valuable resources!
Click to download each one.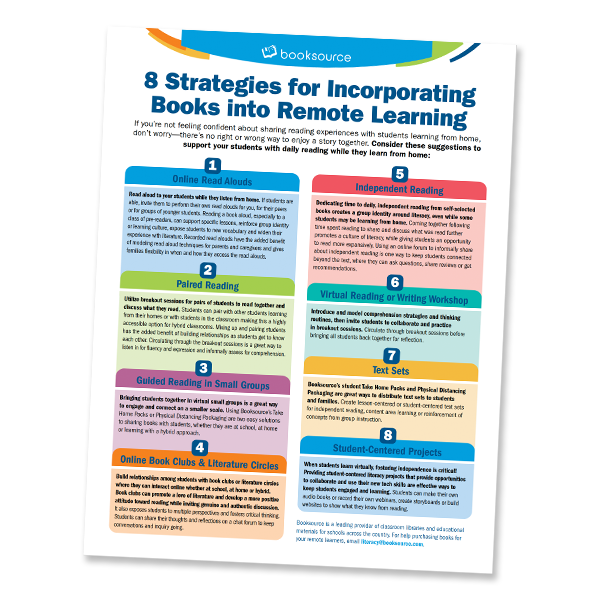 Free Download: 8 Strategies for Incorporating Books into Remote Learning
Book access is essential for students who continue to learn from home, but how can you share reading experiences virtually? Download these strategies to build a culture of literacy for at-home learners.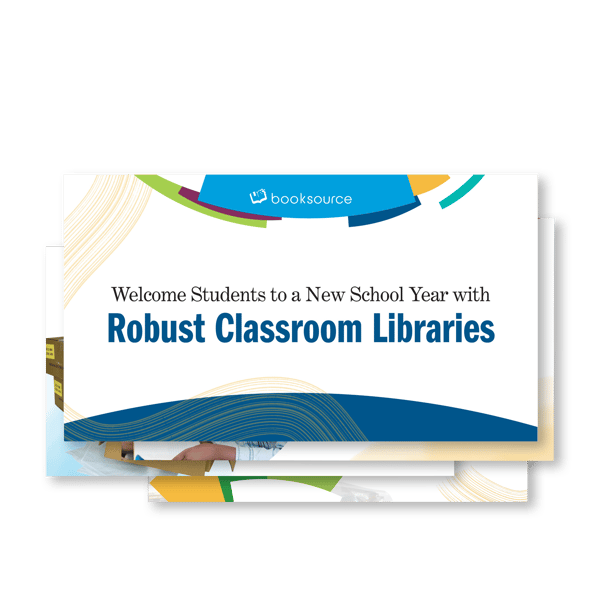 Webinar: Welcome Students to a New School Year with Robust Classroom Libraries
Discover three ways you can surround in-person learners with an amazing selection of the right classroom library books to set them up for a successful school year.
Ready to Shop for Books?
Request a Booksource Catalog